The peace of your enchanted world, Driftmoon, is at an end. An ancient evil is awakening, casting its dark shadows even on your serene home village.
Hope lies in an unlikely alliance: A young man joins forces with a little firefly dreaming of stardom, a panther queen with the ego of a moon whale, and a fellow who's lost everything but his bones, and still hasn't given up. Knowing nothing of the amazing adventures and the fearsome foes that await them, the party embarks on a journey like no other.
Driftmoon is an adventure-roleplaying game, full of exploration, smiles and surprises, captivating stories and quests, charming characters, and countless delightful details.

"A Rare Gem (...) The presentation is perfect for the nature of the game, the text is invariably well written and worth reading. (...) But best of all in this charmingly home-made-feeling RPG are the companions and other characters. (...) And while it's never not on the clunky side, it's so overwhelmingly charming, and so packed with fun silliness, that it's impossible to care. (...) I'm really impressed with Driftmoon. Not just because it's such an impressive indie project, but because it was a memorable RPG in its own right. A fun, light-hearted game, with a more serious story running beneath it. And once it's over, there's still more to do."

"Driftmoon is very obviously a labor of love. A lot of time and dedication went into creating it, and it shows."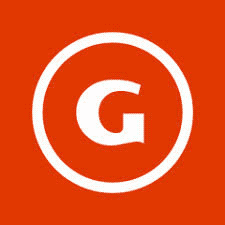 "Driftmoon is much like a classic fairytale story, overflowing with charisma and heart. The game takes a modest approach in its systems, but shines with clever writing and memorable characters. Whatever flavor of RPG you enjoy, Driftmoon is a delectable treat"

"...its world, characters, and experience are so charming and engaging that had it been even twice as long, I'd still want more. Nearly every detail of the game has been thoughtfully considered, from the fill-in mini-map with fast travel to the karmic results of your actions at the end of the story, resulting in a truly rewarding and personal experience. Its puzzles are interesting without being frustrating, its characters unique yet relatable, and its battle system challenging yet conquerable. It's a world you can only fully appreciate from within, and once you do—you won't want to leave."
"Few things in this world make me smile.(...)What is important is the latest addition to this very short list, because it also happens to be the subject of this review: Driftmoon. What sorcery is contained within the game to make it elicit the unnatural contortion of my mouth, you ask? Well, it's a delightful blend of RPG and adventure game, full of wit and charm, it allows you to travel with a haughty royal panther, features drunk crabs and it spins a great many wonderful yarns. All in all, it is very much my cup of tea. A very nice earl grey, if you will."
-Review by Awesomeoutof10
"I really really love your game! It reminds of the old Ultima Games and I waited so long for such a charming game with the old spirit which doesn't take itself too seriously and which is made with so much love to details!"
-Felix B.
"I read somewhere that this was a "Feel good game." I can't think of a better way to describe it. I just finished playing, and I feel good."
-Palisade
"Playing your game is like being wrapped in a warm blanket with a cup of hot cocoa on a cold winter night."
-Fingersmcgee
"Driftmoon reminds me so much of Ultima 7 Black Gate and Serpent Isle, the first RPGs that took my heart away so many years ago and still make me yearning even now. It focuses on the story, interactions and character development - which are all I always ask for in an RPG, instead of mere gameplay and graphic gimmics. It bears a purpose. Deeply immersive. Truly a work of art and heart."
-Blubeetle
"This is SUCH a great game. (...) A homegrown adventure, made with love, no linearity, no stupid difficulty, and a story that suckers you in and hugs you til it finishes.
It's a masterclass in adventure/role playing games, and you simply have to play it if you haven't before.
I'll be playing this remastered edition! Because I want to experience it all over again."
-Chris

Hi! This is Ville and Anne, indie game developer couple from Finland. We have three children, and a game studio in the corner of our bedroom. With Driftmoon our aim was to create a game that'll leave you smiling. We are so happy that you've found our game, have fun!